How good is your idea? How challenged do you feel about it? If you have a small business idea, it is usually very interesting in the head. However, it becomes even more interesting if you start putting the idea into action.
Entrepreneurship is not for the faint-hearted. If you have to dive in, you have to go all in. The success of a small business is determined by how well you plan your execution and how best you tackle the challenges that crop up.
How to Setup a Small Business in Kenya
We shall go through 10 simple steps that can get you started when setting up a small business in Kenya. The success of your business taking off is majorly dependent on how well you plan. If you follow the steps below, you have a higher probability of succeeding in your venture.
Step 1 – Do a thorough Research
Do you have a business idea that you would love to execute? Well, it all starts with a good research. When we have these ideas, we often think about the rosy side of things. However, the research bit of starting a small business will put everything into perspective. It is better when you know the reality and you are aware of the challenges that await.
This step will help you test the idea and gauge the probability of success. Find out if there is a market for the solution that you are offering. Do you have any competition? What lessons can you borrow from your competition. How different are you going to execute the idea to win more customers at your end?
Identify your target market and their behaviors. Look for entrepreneurs that are already in the industry and strive to understand your niche better. Test your idea to the limits. Ask yourself many more questions about the feasibility of your small business idea. This will give you confidence going into the next step of setting up a small business in Kenya.
Step 2 – Create a Killer Business Plan
Now, this is one of the most crucial steps that you need to take. Most business ideas do not succeed because entrepreneurs choose to skip this step and dive directly into execution. There is need to write a business plan for your startup.
A business plan is like a framework for your business that will showcase every aspect of your business including growth. If you have no idea of how to write a business plan, you can get help from your friends or colleagues.
Business plans come in handy, especially if you do not have the capital to start the business. If your intention if to seek business financing from alternative sources, it all starts with a business plan. No investor will even think about financing a project without a properly laid out business plan.
Your business plan must capture all important aspects of the business that an investor will be interested in. You need to show in your business plan, how you will get your return on your investment.
However, if you can fully finance your business idea, your business plan can be short and precise. 1 to 3 pages is enough to guide you on the path you want to take. You can spend less time on the business plan and make improvements as you go.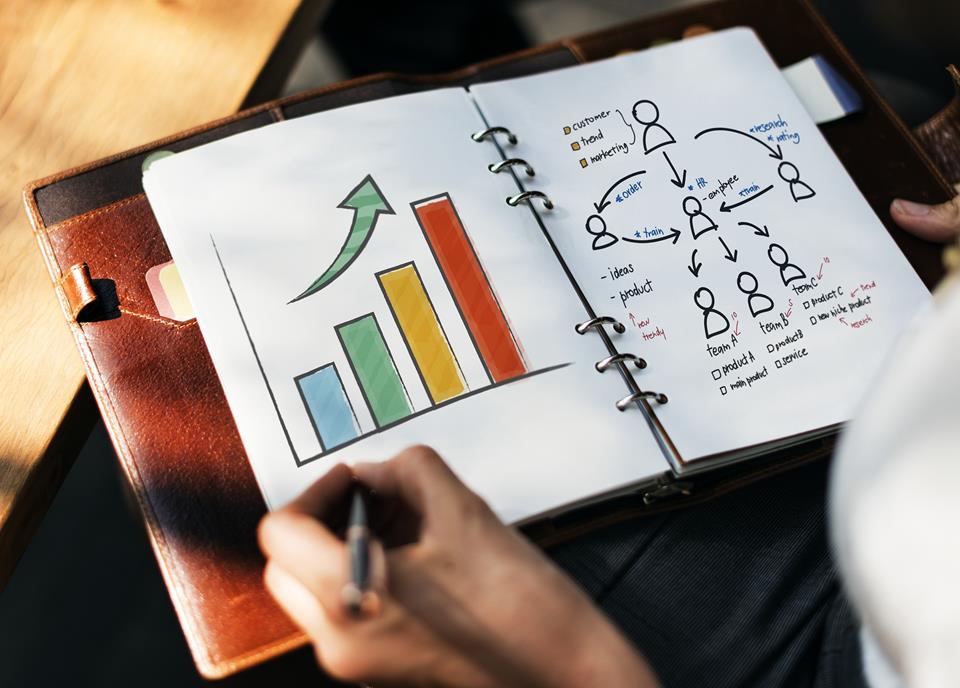 Step 3 – Your Business Finance Plan
Now that you have a plan in place, how are you planning to finance your business venture? No matter the nature of business, there is some capital that is involved.
Small businesses do not require much capital and most people start with their savings. You have to plan out the expenses that are required to start your business. You can simply do this in an excel sheet.
Write down all assets you may need to acquire and all recurring expenditures that the business will have. One-off costs that you need to consider are like equipment, licenses, branding, etc. Recurring expenditure can be in terms of rent, electricity, utilities etc.
One of the mistakes when setting up a business in Kenya is that business owners fail to forecast. When planning, you should have a financial plan for your recurring expenditure such as rent for at least 6 months. You cannot start off hoping you will generate enough in the first month to cater for the following months expenditure.
We have written an earlier article about "8 Ways you can Finance your Business in Kenya"
Step 4 – Layout your Business Structure and Processes
There are different kinds of businesses you can set up in Kenya. According to the Ecitizen platform, you will have to choose from:
Sole Proprietorship
Limited Liability Partnership
Private Limited
Public Limited
Foreign Company
This aspect is very important, not just in terms of acquiring a name for your business but also has future implications. However, there is also an option to change the structure in the future if you feel that things have changed.
Try and engage your lawyer friend and see what model best fits your business idea.
Step 5 – Register your Business
The next step will be to register your business name. The process of business registration is fairly simple and you will do all (or most of it) online. The ecitizen platform has a business registration platform that you can use to register your name.
You will first start with a name search to check on the availability of your company name. After approval, you can proceed on the portal to have your business registered.
Once you have your registration certificates, you can then proceed to secure a domain name for your company. This is if your business might require a website. You can even get started with having a website designed for your products or services as you continue with the other steps.
Step 6 – Get your Business Licenses
It is a requirement in every county in Kenya, to have a permit or license when operating a business in Kenya. Most of these are acquired from the county government offices.
Depending on your county, some have automated the process of acquiring business licenses and permits. Make sure that you are aware of all the required licenses and permits. Apply for them well in advance and display them appropriately at your premise.
For instance, if you are playing music at your premise, you might need to apply for a license from the Music Copyright Society of Kenya (MCSK).
Step 7 – Bookkeeping and Accounting
From the word go, you need to cultivate a culture that will be followed. Bookkeeping is one of the most important aspects of any business. If you cannot hire someone for bookkeeping, find a simple bookkeeping software that can help you put your business in order.
Always make sure that you manage your finances well and you file your taxes in good time. You have an option of hiring an accountant on a full time basis or consultancy basis, but you can also do all this on your own with a little practice and guidance.
Step 8 – Your Business Premise
Where do you intend to run your business? You need to be strategic with this considering your business model. If it is a retail business, you need to weigh your options and choose strategic locations that will drive business and not expensive.
You might later want to move, but always try to minimize your recurring expenditure. You can also set up a home office. This is always a great idea, especially if your business does not require much physical contact with the client.
You can also rent office space around you. A common practice among startups in Kenya is renting shared office spaces. There are many companies offering flexible packages on shared office spaces. Try and visit a few to see whether it is something you can consider.
Step 9 – Hire the Right Team
You are almost there. Are you going to outsource your work? Does your business require you to hire a few personnel? You need to write down the position you need filled and the kind of people you are looking for.
Make sure you hire the right people who will buy into your vision and help your business take off. Find out the legal implications of hiring and what is required of you as an employer. Work with a lawyer to draft contracts for all the positions to be filled.
If you are running the business on your own, make sure that you have a support system around you. If you have a mentor, engage them mostly at this stage. Friends and family can also support and advise you on ways to run the business better.
Step 10 – Market and Promote your Products/Services
You have little or no chance at success if you do not market your products and services. Find out ways that you can start to promote your business. Make a short-term and long-term marketing strategy for your products or services.
Make sure that you understand your brand and communicate well with your customers. You can start by different inexpensive online marketing strategies such as social media marketing to acquire your first customers.
You will be surprised that in Kenya, more than 43 Million Kenyans have access to the internet putting the penetration rate at 83%. All these are potential customers that you can reach through internet marketing.
You are now set and ready to go. If you have followed all these steps for setting up your small business in Kenya, you have high chances in succeeding in your venture. What else can an entrepreneur do to increase their chances at success with their small business in Kenya?